Hi! It has been while. Life gets really busy sometimes but I am glad to be back. This post is LATE because its all about what I bought for the month of May to promote wellness. Well without further adieu, let's get into it!
Lavender:
Lavender essential oil isn't just a favorite because of its classic scent—it's also highly versatile. From skin care products to relaxing routines, this oil can infuse many areas of your life.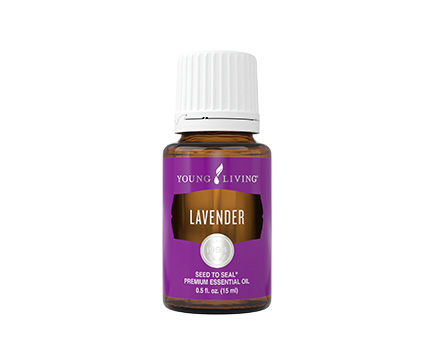 Lavender is great for a variety of things. It is used in our skin and hair care. It helps relieves seasonal discomfort. It helps us relax so we can sleep. It has antimicrobial properties so it heals wounds and burns. It is a natural deodorizer and air fresher. It can be worn as a perfume or custom- blended with other oils to wear.. It has cleansing properties, which is why it is used in my DIY Makeup remover. It is one of the oils, that when combined with other oils, can help prevent hair loss. It is just simply amazingly balancing!!!!.
Peppermint


When your day is dragging—through a workout, class, or day at work—enjoy some Peppermint oil benefits by applying it to your head and neck. The refreshing aroma will give you a boost of positivity!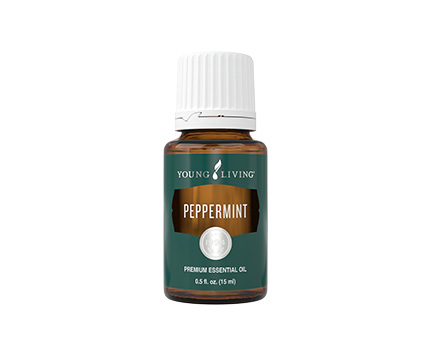 Peppermint, Oh My!!! Love this oil. It is so invigorating. You have to be awake when you smell this. I just recently got a molar extraction and believe me when I say that I did not feel any pain and did not have to take OTC medicine to relieve pain. Peppermint and Clove were all I needed to combat that post-extraction pain. And it worked like a charm. Prior to getting my tooth extracted, I was having some toothache but once I applied peppermint and Clove, I was instantly relieved of the toothache. This stuff is amazing. It has also worked for stomach discomfort. It is recommended for post-workout. I normally use it before running and it gives me a boost. It is great on the scalp too, especially during the summer, when we tend to wear braids. Add some Tea Tree oil and Peppermint to water, spray it on your scalp and you will be HAPPY!!!!! And on those days when it is so humid and you feel "saran-wrapped" in humidity, Peppermint will take that feeling away. It is sooooo cooling!!
Lemon
With its bright and joyful aroma, Lemon oil benefits skin and hair as much as its aroma benefits your environment. Your teens can add a drop to their evening moisturizer to reduce the appearance of blemishes, while you can add it to your conditioner for an aromatic treat that smoothes and shines the look of your hair. Because some citrus oils like Lemon can cause photosensitivity, avoid applying to exposed skin before spending time outside.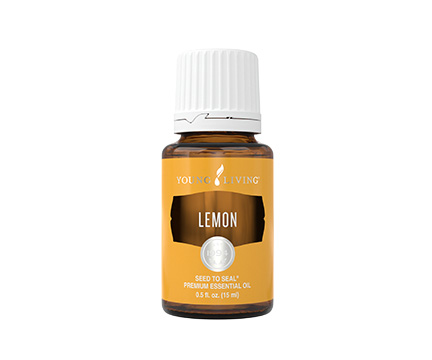 This stuff is so refreshing. Y'all know I work out a lot and them gym clothes be humming!!!! This is the OG that saves the day in that respect.. Oh my!! Diffuse this with Peppermint and you are in heaven on earth but you have to be saved to get to the real heaven.. This goes in my DIY toner because it reduces blemishes and lightens dark spots. But you can only use it on your skin at night because it is photosensitive. I am currently wearing braids and the only way by which my scalp can be cleansed is by using this and Tea Tree oil. Again, I add a few drops of both to water and spray my scalp. I then massage the solution well into my scalp. I follow that with oil application which I am very light-handed with, to avoid pore blockage.
Lemon is used in my household also for seasonal discomfort, cleaning(it removes stains too)oral care and so much more.
Tea Tree Oil:


Keep a bottle of Tea Tree essential oil in your house to make homemade household cleaners, air fresheners, and linen spritzers. You can also find Tea Tree oil uses in your personal care and beauty routine. Incorporate this moisturizing yet cleansing oil into skin care applications and hair treatments for a spa-quality upgrade!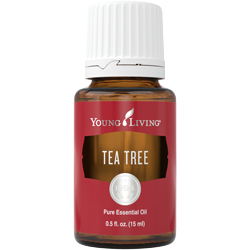 This stuff is awesome! Like I mentioned earlier, I use this on my scalp on a regular basis. Because it is antibacterial, I use it to clean surfaces, in my oral care, for after-piercing care, instead of the junk they recommend.. It can also be diffused to freshen the air. It is one of the ingredients I use in my DIY cream for skin issues.
Geranium:
With a sweet, floral scent, there are many topical and aromatic Geranium oil uses, including high-end perfumes and skin care products.

Aah!!!! That scent is heavenly! It is one of my regularly-used middle tones for my DIY perfumes. Geranium is one of my key ingredients in my DIY creams for skin issues. You can just simply diffuse it for its peaceful effect. It also supports women's health!!
Rosemary


Rosemary essential oil uses include topical application and direct inhalation, and its complex, woodsy aroma can help create an energizing environment and promote a sense of clarity.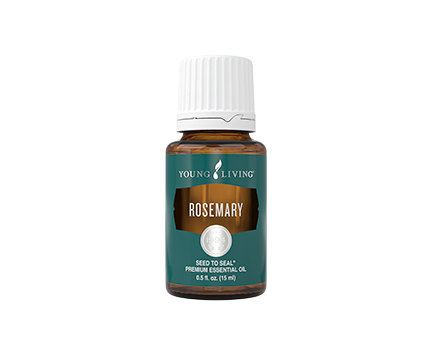 I think a lot of people know that Rosemary promotes hair growth and prevent hair loss. What most may not know is that it improves memory. Diffuse this while you are studying for a test and wear it on you while you are taking the test and you will have no difficulty recollecting what you studied. Besides enhancing memory, it is great for focus as well. You can just simply diffuse it for the woodsy aroma.
Cedarwood
Young Living Cedarwood essential oil is a great way to enhance your favorite beauty products. You'll want to use it for its fresh, earthy aroma, in addition to its ability to smooth the look of skin and shine hair. You can also create a calming yet powerful environment when you diffuse this oil or add it to massage oil blends.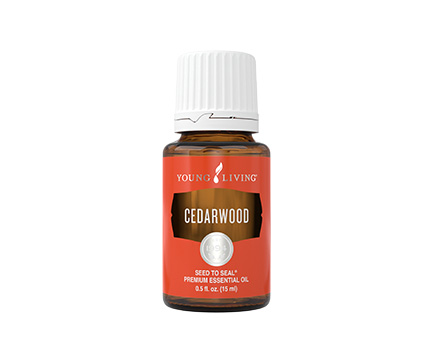 This is one of the oils I use for hair loss prevention. It smells amazing and I often use it as a base note in my DIY perfume, which is great because I can smell it on me all the time and improve my ability to focus. It also relaxes you so you can go to sleep. It is amazing or the skin. I add it to my DIY toner and scrub to smoothe my skin. My skin has never looked better.
Thyme: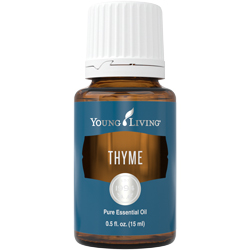 is great for use after exercise. It is also believed to bring a sense of purpose when used aromatically.
Thyme is for purifying and cleansing. My scalp feels amazing, when I apply Thyme and other hair loss-preventing oils. The combo of those oils is perfect for your scalp when you are wearing braids and cannot wash your hair. It cleans your scalp while promoting hair growth.
Free Products!!
So When you reach a certain Personal Volume, Young Living rewards you with gifts depending on how much PV you reach. I reached 250PV and was able to get the following free products: Orange Vitality, Citronella, Thieves Vitality and Jade Lemon.
Orange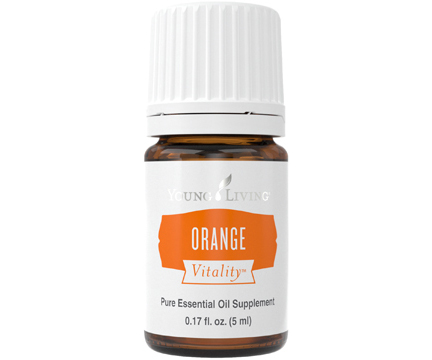 Orange (

Citrus sinensis

) Vitality™ has a clean, refreshing scent and flavor and contains the naturally occurring constituent limonene
Limonene has been extensively studied in over 50 clinical studies for its ability to combat tumor growth. This oil is powerful y'all. I am guilty of not using it enough and need to do better. I just recently found out that it combats Insomnia, which is an issue for me. I now use my custom blend for sleeping and orange is one of the oils used. The combo works perfectly.. It's amazing!
Citronella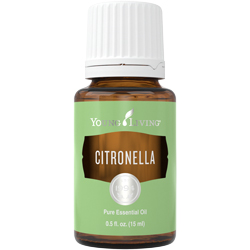 Citronella oil is steam distilled from the leafy parts of the citronella plant, also known as

Cymbopogon nardus

. Thanks to its fresh, welcoming aroma, Citronella essential oil is a common element in perfumes and cosmetic products and is well known for its use in outdoor candles, sprays, lotions, and other camping and outdoor essentials.
This one is pretty new to me but I used it recently in my DIY perfume and I have to say it smells divine. This is one oil that you want to have for the summer because it repels bugs...Can I get an Amen to repelling those annoying things?. You can add a few drops in water and spray it on yourself before going outdoors or on your kids if they are out to camping. You can also combine it with Tea Tree oil to make a deodorant. It can refresh and moisturize your skin as well.
Jade Lemon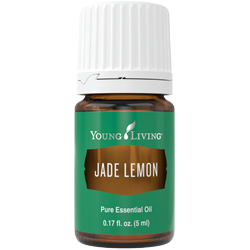 Jade Lemon™ has a unique lemon-lime scent that is pleasing and uplifting. Diffuse for a wonderful, zesty fragrance that is clean and inviting.
This is pretty new to me as well. But I have diffused it and it does have a pleasing scent that is uplifting. This is the reason I will be using it as a perfume as well. It has a dietary version, which I have to try. According to Young Living, you can use it to clean.
Thieves Vitality
......

Inspired by the legend of four 15th-century French thieves who formulated a special aromatic combination composed of clove, rosemary, and other botanicals used while robbing the dead and dying, Thieves is one of Young Living's most popular products.
Thieves Vitality combines Lemon, Clove, Eucalyptus Radiata, Cinnamon Bark, and Rosemary essential oils to create one of our most popular products. These ingredients synergistically combine to offer one of the key benefits of Thieves Vitality oil: overall wellness and support of a healthy immune system. Additionally, Eucalyptus Radiata Vitality may also help support a healthy respiratory system when taken internally*.
This is one of the oils in the starter kit that I have not stopped using since I first used it. My testimony is that when I start to feel that flu-like conditions, and I take Thieves, I feel better shortly afterwards. That's all I know. It works like a charm!
I use the non-vitality version in my oral care and my kids use it too. All their toothpastes have this blend in them. My oral health has improved since I started using this blend. I diffuse it when people are sick around me and I am protected from getting the germs.
Disclaimer Medical Disclaimer: The information contained on this website is not meant to diagnose, treat, cure, or prevent any disease. The information represents what I, an Independent Distributor of Young Living Essential Oils, have chosen to do to take charge of my own personal health and that of my family. Statements on this website have not been evaluated by the Food and Drug Administration. Products on this site are not intended to diagnose, treat, cure or prevent any disease. If you are pregnant, nursing, taking medication, or have a medical condition, consult your physician before using these products. Information found on this site is meant for educational and informational purposes only, and to motivate you to make your own health care and dietary decisions based upon your own research and in partnership with your health care provider. It should not be relied upon to determine dietary changes, a medical diagnosis or courses of treatment.Marketing Disclaimer: Through the use of affiliate links on this site, we may collect fees from purchases made. Young Living Member number 2302460 Thanks for reading this post. We hope you enjoyed it. If you have any questions, please contact us at coilybella@coilybella.com.