Unfortunately, we cannot entirely avoid products that are marketed as natural but tough to decode as chemical-laden. I am kind of thankful for my Eczema issues because it's the reason why I am so passionate about making my own beauty products, that I know all the ingredients of. Our skin is the largest organ in our body and absorbs the most. Be careful what you put on your skin. There has been documentation of toxins in beauty products causing illnesses in our bodies. You cannot control what you breath in around you but you can take charge of what you put on your skin.
If you want to read more on the dangers of chemicals in beauty products, click
HERE
So today's post is all about my yummy creamy body butter. I have been making this butter for quite sometime now. Everybody in my family loves this cream. It is so creamy and so soothing to the skin. This is the butter I use for any kind of skin irritation and my dry skin. Because it is oil-based, it has to be used immediately after the skin is moisturized with water(right after your shower/bath)
Everything used is mentioned in the video.
The
butters
and
Vitamin E oil
are purchased from
Mountain Rose Herbs
The
essential oils
are purchased from
Young Living
If you want to know why I am such a believer in Young Living Essential Oils,
please click on the link below
Seed to Seal
For guide to use essential oils for different reasons,
please click the link below
Essential Oils Guide
For information on Essential Oil safety,
please click the link below
Essential Oil Safety Guide
If you are interested in buying the essential oils mentioned on this post and in the video, click the link below to sign up and get great deals as a member.
http://www.bit.ly/TinukeWilson
Here is a break down of the essentials added to the body butter
Frankincense: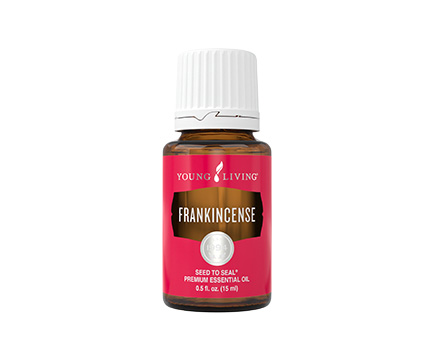 According to the Young Living company,
the benefits of Frankincense essential oil include maintaining radiant skin
According to
Dr Axe,
in combination with Myrrh (which is one of the oils I added to the butter)
the essential oils tone, lift, heal and protect the skin!
Myrrh: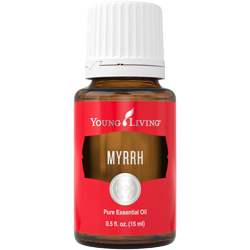 According to the company,
The oil is now recognized for its beautifying properties and grounding aroma, and Myrrh essential oil is common in cosmetic and aromatic industries.


Myrrh oil comes from the steam distillation of the red-brown resin of trees in the genus Commiphora. Because of its earthy, sweet aroma and luxurious properties, Myrrh oil uses include skin care and aromatic applications. Its calming, complex aroma brings a deeper sense of spirituality to practices such as yoga and meditation, and its moisturizing and cleansing properties have made it popular in high-end skin care and beauty products
According to
Dr Axe
,
Myrrh can help maintain healthy skin. It can help soothe chapped or cracked skin. It is commonly added to skin care products to help with moisturizing and also for fragrance. Ancient Egyptians used it to prevent aging and maintain healthy skin.
Gentle Baby: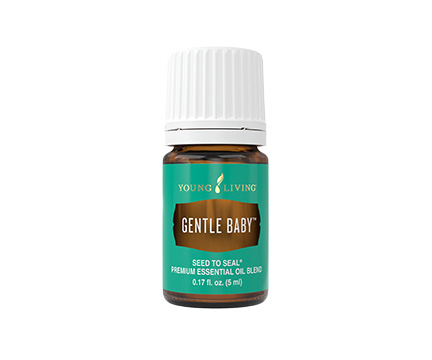 This blend itself is for calming moms and babies, however, its constituents are beneficial to the skin
Some of the oils in this blend include: Jasmine, Ylang Ylang, Rose, Lavender, Bergamot Peel Oil and Roman Chamomile.
Jasmine:
According to Young Living,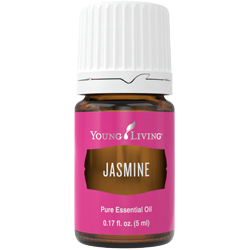 Jasmine essential oil uses include support for healthy-looking skin...... Add it to your favorite lotions or skin treatments to enhance your natural glow and support the appearance of healthy, youthful-looking skin.
Jasmine is considered to be antibiotic, and antiviral, therefore, it can help calm skin irritation and inflammation. (Source:
Dr Axe
)
Ylang Ylang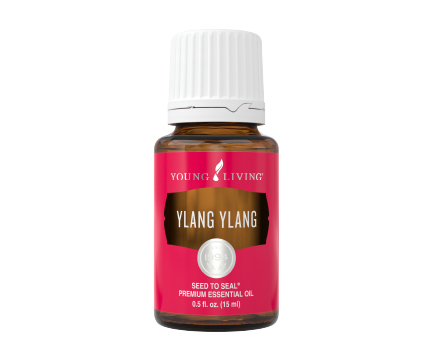 With its rich, floral scent, Ylang Ylang essential oil has become a popular element in luxurious and indulgent perfumes and skin care products.
According to
Dr Axe
,
One of the most popular uses for ylang ylang is applying to the skin in order to preserve a "youthful glow" and help prevent signs of aging or irritation. Ylang ylang is even powerful at fighting the development of skin cancer cells and melanoma. Combine one to two drops with coconut or jojoba oil and massage it into the face once or twice daily for protection.
Lavender: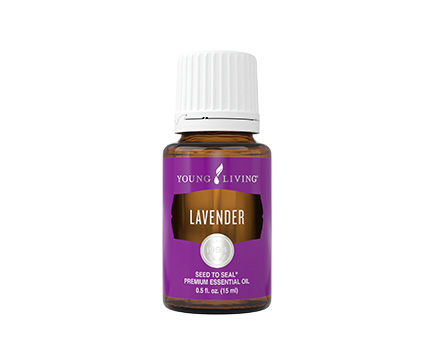 According to the company,
Lavender essential oil isn't just a favorite because of its classic scent—it's also highly versatile. From skin care products to relaxing routines, this oil can infuse many areas of your life.
This oil in combination, with Tea Tree oil and Geranium is great for skin irritations.
Rose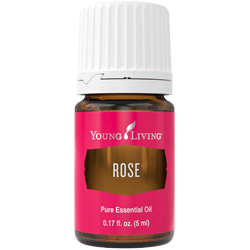 Rose oil—the product of one of the most recognizable and culturally significant flowers in the world—has a rich, intoxicating aroma that's just as beautiful as the bloom itself. Rose essential oil is distilled to gently release the delicate flower's oil through steam. Because each 5-ml bottle requires 22 pounds of rose petals, Rose oil is one of the most valuable essential oils you can acquire.
Rose oil uses include topical application to create an inspiring atmosphere and elevated spiritual experiences. Its sweet, rich aroma encourages feelings of positive self-reflection and can create an uplifted feeling when inhaled. Rose oil has also been used topically for thousands of years..
Some of the ways that Rose can be used include:
Rose Essential Oil Uses




Apply directly to skin to help moisturize and support the appearance of healthy, youthful-looking skin.
Add a few drops to your favorite facial cream for added moisture.
From Dr Axe
,
Another reason to use rose essential oil for skin health is because of its uncanny ability to increase your skin's permeability!
As German scientists explained in a 2010 article, one of the most intriguing aspects of rose essential oil is that, "For substances applied in rose oil, a clear relationship between their lipophilic character, chemical structure, and skin permeation could be confirmed."
Essentially, what this means is that when rose is added to your beauty and skin products, it opens up your skin to absorb more of the chemicals and nutrients.
Used to your advantage, this can be quite life-changing if you mix your own products and include only the best ingredients. On the other hand, if your products are filled with harmful ingredients, even if the manufacturer includes r

ose oil

(as many do), you may be unknowingly exposing yourself to toxic chemicals!
Roman Chamonile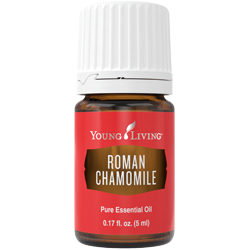 According to Young Living,
Use For:Skin Health
Soothing to all types of skin, it's often used in skin and hair products and even perfumes.
On Dr Axe.com,
Roman chamomile promotes smooth, healthy skin and relieves irritations because of its anti-inflammatory and antibacterial properties. It has been used as a natural remedy for eczema, wounds, ulcers, gout, skin irritations, bruises, burns, canker cores, and even skin conditions like cracked nipples, chicken pox, ear and eye infections, poison ivy, and diaper rash.
Roman chamomile possesses antimicrobial and antioxidant properties, and it's commonly used for hay fever. It has the power to relieve mucus congestion, irritations, swelling and

skin conditions that are associated with seasonal allergy symptoms

.

When applied topically, Roman chamomile oil helps relieve skin irritations that may be due to food allergies or sensitivities.
It is one of the few oils gentle enough to use on young children, mainly for calming.
There you have it! This is one of the ways by which I live above the wellness line. Making my own products has helped tremendously in helping me manage some health issues I face from time to time.
Now, if you are interested in buying the essential oils mentioned on this post and in the video, click the link below to sign up and get great deals as a member.
http://www.bit.ly/TinukeWilson
Till next time, try to live toxin-free and take care of you!!
Disclaimer Medical Disclaimer: The information contained on this website is not meant to diagnose, treat, cure, or prevent any disease. The information represents what I, an Independent Distributor of Young Living Essential Oils, have chosen to do to take charge of my own personal health and that of my family. Statements on this website have not been evaluated by the Food and Drug Administration. Products on this site are not intended to diagnose, treat, cure or prevent any disease. If you are pregnant, nursing, taking medication, or have a medical condition, consult your physician before using these products. Information found on this site is meant for educational and informational purposes only, and to motivate you to make your own health care and dietary decisions based upon your own research and in partnership with your health care provider. It should not be relied upon to determine dietary changes, a medical diagnosis or courses of treatment.
Young Living Member number 2302460
Thanks for reading this post. We hope you enjoyed it. If you have any questions, please contact us at coilybella@coilybella.com.
SUB CB ON
YOUTUBE
|
LIKE CB ON
FACEBOOK
|
FOLLOW CB ON
TWITTER