Here are what I got from Young Living in March, briefly spoken about in the video and I provide details on the post.
Regenolone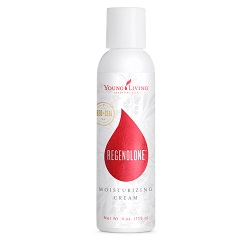 The company says,
"Regenolone Moisturizing Cream contains herbal extracts known for their nourishing properties. Wild yam and black and blue cohosh, along with a special blend of essential oils, combine to invigorate the skin and enhance absorption."
Ingredients:



Water, Dimethyl sulfone (MSM), Fractionated coconut/palm oil, Sorbitol, Pregnenolone, Lecithin, Gaultheria procumbens† (Wintergreen) leaf oil, Butyrospermum parkii (Shea) butter, Lycium barbarum (Wolfberry) seed oil, Glyceryl stearate, Aloe barbadensis (Aloe vera) leaf, Sodium PCA, Stearic acid, Calendula officinalis (Calendula) flower extract, Anthemis nobilis (Roman chamomile) flower extract, Rosa canina (Rosebud) flower extract, Camellia sinensis (Green tea) leaf extract, Hypericum perforatum (St. John's wort) extract, Ginkgo biloba leaf extract, Vitis vinifera (Grape) seed extract, Mentha piperita† (Peppermint) oil, Gellidiela acerosa (Algae) extract, Pseudotsuga menziesii† (Douglas fir) oil, Origanum vulgare (Oregano)† leaf oil, Tocopheryl acetate and Linoleate (Vitamin E), Hydrolyzed wheat protein, Ceratonia siliqua (Locust bean) gum, Trace minerals, Linum usitatissimum (Flaxseed) oil, Triticum aestivum (Wheat) germ oil, Allantoin, Dioscorea villosa (Wild yam) root extract, Eleutherococcus senticosus (Eleuthero) root extract, Macrocystis pyrifera (Kelp) extract, Retinyl palmitate (Vitamin A), Cimicifuga racemosa (Black cohosh) root extract and Caulophyllum thalictroides (Blue cohosh) extract, Ascorbic acid (Vitamin C).

100% pure, therapeutic-grade essential oil
Size: 4 OZ
Price:
Retail:
$69.74 USD
Wholesale:
$53.00 USD

So, this is one is pretty new to me. I have never used this. I got it because I have occasional breakouts from Eczema and was hoping to use it for that purpose. Although, my DIY cream eventually clears my skin, I just wanted to test this particular product out. So, this is not a review. But I will update once I have used it for a couple of months.
Sandalwood Moisture Cream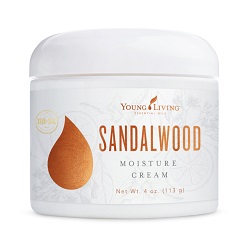 The company says

"Sandalwood Moisture Cream™ is a premium hydrating moisturizer infused with pure Young Living essential oils."

Ingredients


Deionized Water, Glycyerin, Caprylic/Capric Triglycerides, Cetearyl Alcohol, Glyceryl Stearate, Sodium Stearoyl Lactylate, Olive fruit (Olea europaea), Stearic Acid, Pichia Anomala Extract, Royal Hawaiian Sandalwood (Santalum paniculatum), Phellodendron Amurense Bark Extract, Barley Extract (Hordeum distichon), Levulinic Acid, p-Anisic Acid, Coriandrum Sativum (Coriander) Seed Oil, Citrus Aurantium Bergamia (Furanocoumarin-free Bergamot) Peel Oil, Cananga Odorata (Ylang Ylang) Flower Oil, Pelargonium Graveolens (Geranium) Flower Oil, Santalum Album (Sandalwood) Oil, Lavandula Angustifolia (Lavender) Oil, Commiphora Myrrha (Myrrh) Oil, Rsmarinus Officinalis (Rosemary Leaf Oil, Butyrospermun Parkii (Shea) Butter, Hydrolyzed Wheat Protein, Hydrolyzed Wheat Starch, Sorbic Acid, Allantoin, Xanthum Gum, Ascorbic Acid, Sodium PCA, Rosa Rubiginosa (Rosehip) Seed Oil, Lycium Barbarum (Wolfberry) Seed Oil, Calendula Officinalis Flower Extract, Anthemis Nobilis (Chamomile) Flower Extract, Ginkgo Biloba Leaf Extract, Vitis Vinifera (Grape) Seed Extract, Citrus Aurantium Dulcis (Orange Blossom) Extract, Rosa Canina (Rosebud) Flower Extract, Hypericum Perforatum (St. John's Wort) Extract, Sodium Phytate, Tocopheryl Acetate (Vitamin E), Retinyl Palmitate (Vitamin A), Aloe Vera 200x (Aloe Barbadensis), Sodium Hyaluronate, Sodium Hydroxide, and Citric Acid.

100% pure, therapeutic-grade essential oil
Size; 4OZ
Price:
Retail:
$80.59 USD
Wholesale:
$61.25 USD
My beloved Sandalwood, what would I do without you? By now, you must know that I love this product. It is so moisturizing for the dry and thirsty skin like mine. I get dry patches on some areas of my face and neck and my skin just drinks this stuff up. It smoothens my skin. Of course, I layer my DIY body butter on top to keep the moisture locked, and my skin is happy. No longer do I have to subject myself to applying Hydrocortisone to my skin and being injected with steroids. I am on my fourth bottle because I use this stuff everyday to keep my Eczema in check. In a future video, I will be showing you how I make my DIY sealing cream for my skin. Go get you some if your skin is thirsty!!!
Mineral Essence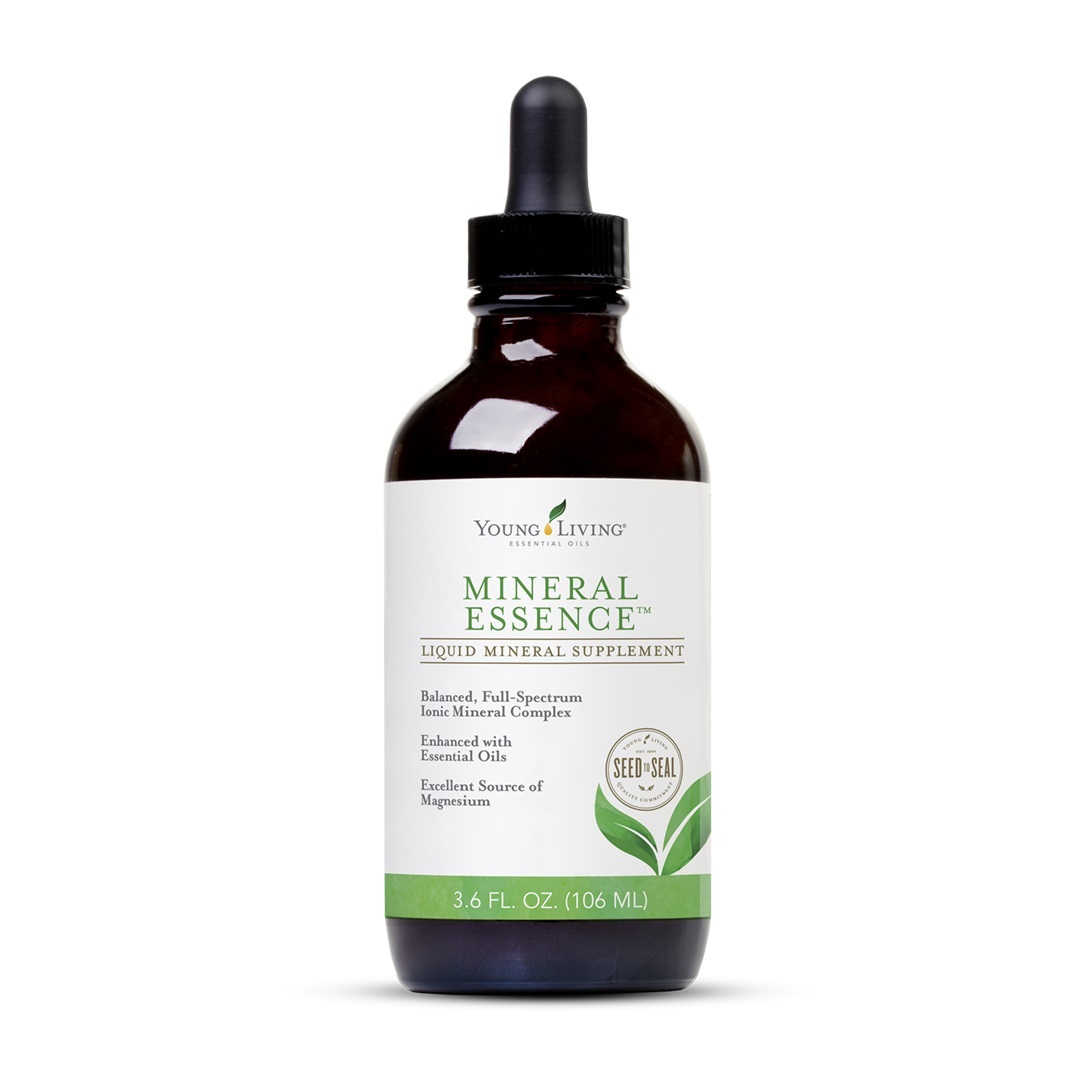 The company says,

"Mineral Essence™ is a balanced, full-spectrum ionic mineral complex enhanced with essential oils. According to twotime Nobel Prize winner Linus Pauling PhD. "You can trace every sickness, every disease, and every ailment to a mineral deficiency." Ionic minerals are the most fully and quickly absorbed form of minerals available."
Price:
Retail:
$37.83 USD
Wholesale:
$28.75 USD

My experience
I only bought this just to supplement, especially the iron component since I am anemic. However, the taste is gross and I am not saying that lightly. I had to mix it up with Ningxia Red and even add some citrus essential oils and it still tasted gross. But I need the minerals so I am going to keep taking it. I may use vegetable capsules but it will be a chore to fill those capsules with 5 half-droppers.


Geranium


"Geranium essential oil is produced from the steam distillation of Geranium's fragrant flowers and leaves and has an aroma that encourages peaceful, spiritual feelings."
According to
Dr Axe,
(He has tons of info on essential oils and DIY products to replace toxic products in your home)
"Geranium oil is nontoxic, nonirritant and generally non-sensitizing — and the therapeutic properties of include being an antidepressant, an antiseptic and wound-healing. Geranium oil may also be one of the best oils for such diverse dermatological problems as oily or congested skin, eczema, and dermatitis."
Price:
Retail:
$54.28 USD
Wholesale:
$41.25 USD
The company suggests using it for respiratory support and women's health. I have never used it for respiratory support. There is an extensive documentation of other benefits of Geranium, including the support of skin health, hormone balance, stress alleviation, improvement of circulation and a lot more. Please click the link below to view some of the benefits that Geranium provides.
https://draxe.com/10-geranium-oils-benefits-healthy-skin-much/

https://www.ncbi.nlm.nih.gov/pmc/articles/PMC3793238/
My experience: So far, I have used Geranium for the improvement of my skin health. I break out occasionally from Eczema and adding Geranium to my DIY moisturizing cream has helped tremendously. It smells great so I use it in my DIY perfume and deodorizing spray. Seriously, I am reaping a lot of benefits simultaneously, from using this product in terms of skin improvement, experiencing feelings of positivity.
Gentle Baby:
The company says,
"Gentle Baby is a soft, fragrant combination of essential oils designed specifically for mothers and babies. It helps calm emotions during pregnancy and is useful for quieting troubled little ones. It is also soothing to tender skin. Many of the essential oils in this blend are used in elite cosmetics to enhance a youthful appearance."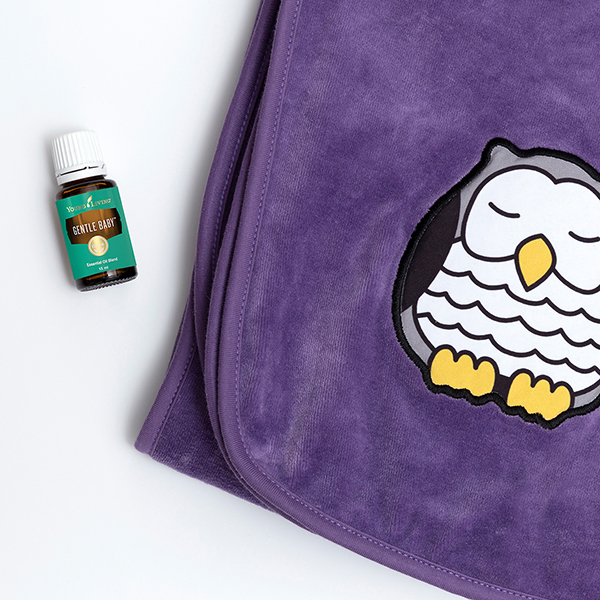 Price:
Retail:
$27.96 USD
Wholesale:
$21.25 USD
Ingredients;
Coriandrum sativum† (Coriander) seed oil, Pelargonium graveolens† (Geranium) flower oil, Cymbopogon martini† (Palmarosa) oil, Lavandula angustifolia† (Lavender) oil, Cananga odorata† (Ylang ylang) flower oil, Anthemis nobilis† (Roman chamomile) flower oil, Citrus aurantium bergamia† (Bergamot) peel oil (Furocoumarin-free), Citrus limon† (Lemon) peel oil, Jasminum officinale** (Jasmine) oil, Rosa damascena† (Rose) flower oil
I don't have babies. My youngest is 8 years old. I use this oil for the skin health benefits it provides. It has ROSE OIL!!. That stuff is expensive and this blend has it. I only paid about twenty dollars for the blend. How cool is that?. Now, I have sensitive skin and in the past when I applied this blend directly to my skin, it burned. I am much wiser about applying essential oils to my skin now. I now just add a drop of essential oil to a generous amount of my facial cream before applying to my face and neck.
For those that have babies and little children, this blend is great for diffusing. The aroma brings a sense of calmness to babies and moms.
Myrrh:
The company says,


"Today, Myrrh oil is valued around the world, but anciently it was popular in the Middle East and Mediterranean. In fact, Myrrh's name comes from the Arabic word murr, meaning bitter, because of its sharp taste. The oil is now recognized for its beautifying properties and grounding aroma, and Myrrh essential oil is common in cosmetic and aromatic industries.

Myrrh oil comes from the steam distillation of the red-brown resin of trees in the genus Commiphora. Because of its earthy, sweet aroma and luxurious properties, Myrrh oil uses include skin care and aromatic applications. Its calming, complex aroma brings a deeper sense of spirituality to practices such as yoga and meditation, and its moisturizing and cleansing properties have made it popular in high-end skin care and beauty products.


Myrrh Essential Oil Uses


Use in your skin care products to experience its rich fragrance and moisturizing properties.
Include a few drops in a steamy bath to enjoy its relaxing aroma.
Diffuse throughout your home for unique and calming aroma.
Add a few drops to your shampoo or scalp treatment to enjoy the oil's moisturizing benefits."
My experience: This is another great stuff I add to my DIY body butter. I also use it in my hair spritz because it is a heavy oil and it relaxes my hair. So it's great for detangling when added to your detangling concoction.
Here is a link to other uses and more information for Myrrh
https://draxe.com/myrrh-oil/
Ylang Ylang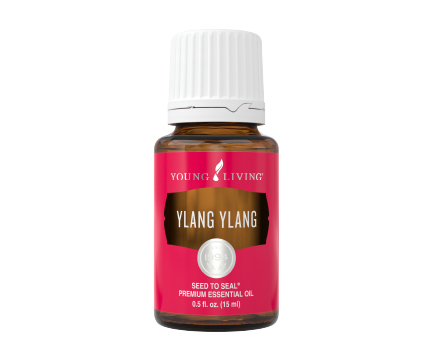 "Grown and distilled from trees at Young Living's farm in Ecuador, Ylang Ylang oil is extracted by steam distilling the star-shaped flowers found on the tropical ylang ylang tree. With its rich, floral scent, Ylang Ylang essential oil has become a popular element in luxurious and indulgent perfumes and skin care products.
Ylang Ylang benefits include its nourishing properties, as well as its rich, romantic scent, which is why you might find this oil in high-end hair care products and spa treatments. Add it to a steamy bath, creamy moisturizer, or nourishing homemade hair mask for an easy at-home spa day."
Price:
Retail:
$53.62 USD
Wholesale:
$40.75 USD
My experience:
I use it as I use Myrrh but also use it in my DIY perfumes.. It has other interesting benefits. I implore you to check it out here in the link provided below
https://draxe.com/ylang-ylang/
So I told you in previous posts that I get free products when I purchase a certain personal volume of products. For the month of March, reaching 300PV and above would make you eligible for all the free products offered that month. The free products I got are as follows:
Frankincense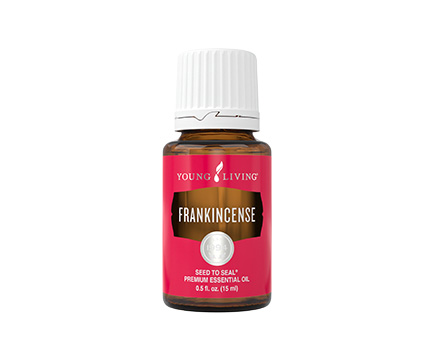 This 15 ml bottle costs $74 as wholesale and $96 as retail. I use it to support my skin health and it has a whole lot of other health benefits. I implore you to watch this video by Dr Axe speaking of essential oils as medicine. At the very end is when he speaks about Frankincense and Myrrh. You will be amazed.
https://youtu.be/iMvWIAZ21KU
Lavender
I use Lavender for everything from sleep to allergies. I spoke about it in one of my previuos videos. It is a very versatile oil. It helps heal wounds fast. It helps induce sleep. It helps alleviate allergies when combined with other oils. It is great for the skin. These are some of the benefits I have reaped from using Lavender. Every one should have this oil. It is great for a whole lot of things. If not anythng else, it is relaxing. Who does not deal with stress? This can really help balance you. Click on the "Lavender' to read more about what benefits it provides. And in the link provided below is more information on how benefiting Lavender is
https://draxe.com/lavender-oil-benefits/
Lime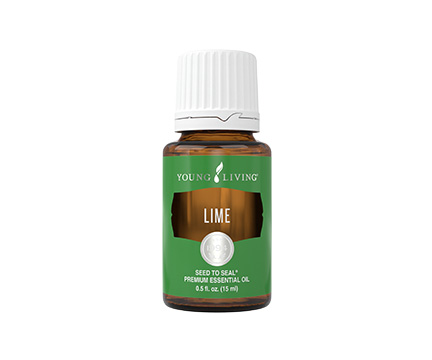 "With a bright and refreshing citrus scent, Lime essential oil smells just like freshly sliced limes. When diffused, this summery aroma can uplift your environment. Lime oil has a versatile scent that complements most other citrus essential oils such as Lemon, Bergamot, Grapefruit, Orange, and Tangerine.
If you're feeling uninspired, try diffusing Lime oil for a bright, refreshing aroma that may clear a path to greater creativity. This quality also makes Lime a great choice for diffusing in classrooms and children's play areas. Lime can also support radiant skin! Try adding a couple of drops to your favorite nighttime moisturizer for healthier-looking skin. Because Lime is a citrus oil, it may cause photosensitivity, so be sure to avoid applying it to exposed skin before spending time in the sun."

Price:
Retail:
$16.12 USD
Wholesale:
$12.25 USD
My experience
This stuff smells great. I have used it consistently to flavor my drinks, tea and fruit salad but I just learned recently that it supports radiant skin and makes a great perfume, which I am wearing in combination with other oils. As suggested by the company, it inspires a sense of creativity so when you have a project and need a little boost, try diffusing Lime for that purpose. It is also very uplifting.
Blue Cypress
Blue Cypress is produced from the steam distillation of the wood of the tree, which is indigenous to Australia. Traditionally used to moisturize dry skin, this oil also has historical use as a component in perfumes and even as an adhesive.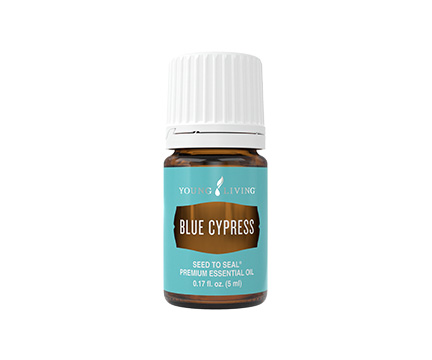 Retail:
$38.16 USD
Wholesale:
$29.00 USD
I have never used this one but it smells fantastic! However, I will be using it to make my DIY perfumes and moisturizing cream as the company suggests.
Thieves Fruit and Veggie Spray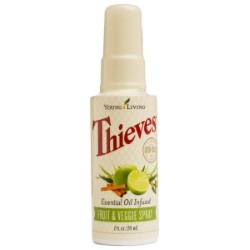 "Young Living's Fruit & Veggie Spray safely and effectively washes produce with the cleansing power of Thieves essential oil blend and Lime essential oil. When combined with the other naturally-derived ingredients, you can efficiently clean produce no matter where you are.
The convenient 2 oz. spray bottle fits in any purse, backpack, or carryon, making Fruit & Veggie Spray easy to take when on-the-go. Just a few spritzes followed by a quick water rinse will have you eating your fruits and vegetables as nature intended."
Price;
Retail:
$10.86 USD
Wholesale:
$8.25 USD
I rarely use this but it can be used to clean your fruit and veggies on the go. I should use it more often.
And that's it for now. If you are interested in buying these oils, feel free to contact me at coilybella@coilybella.com. You can also leave comments below. If you just want to go directly to the website to order, here is the link
Till next time, be wise, take care of you!
Disclaimer Medical Disclaimer: The information contained on this website is not meant to diagnose, treat, cure, or prevent any disease. The information represents what I, an Independent Distributor of Young Living Essential Oils, have chosen to do to take charge of my own personal health and that of my family. Statements on this website have not been evaluated by the Food and Drug Administration. Products on this site are not intended to diagnose, treat, cure or prevent any disease. If you are pregnant, nursing, taking medication, or have a medical condition, consult your physician before using these products. Information found on this site is meant for educational and informational purposes only, and to motivate you to make your own health care and dietary decisions based upon your own research and in partnership with your health care provider. It should not be relied upon to determine dietary changes, a medical diagnosis or courses of treatment.
If you have any questions, please contact us at coilybella@coilybella.com.