I decided to start sharing what I buy monthly from
Young Living
through their
Essential Rewards Program
. Using essential oils have helped my family and I tremendously in living above the wellness line. I am sure that there is someone out there, who is ready to ditch the toxins and live chemical-free. Can I get an Amen? I figured I can share some of the knowledge I have gained in the past of couple of years in regards to living chemical-free.
This post will be a complementary to the
video
I made about my monthly order.
I am not going to write long essays to bore you. I am just going to simply share some of the products I buy each month and how I benefit from them.
So Young Living has this Essential Rewards Program, that allows you to earn points towards future purchases with every essential rewards order. The more you order, the more points you can redeem for free Young Living products.
Essential Rewards members who qualify for commissions by placing a minimum 100 PV order each month can also access exclusive income opportunities.
Also, I had mentioned in an
old post
that you save 24% as a wholesale member, which I am. Don't let the word, wholesale intimidate you. It just means that you can enroll in the Essential Rewards Program, and qualify for commissions, if people buy products because you shared the website.
Alright! Now that you have a little bit of idea of what Essential Rewards are, let's see what I ordered in the month of January.
Roman Chamomile: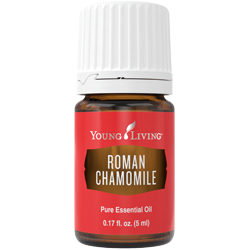 Retail Price:52.30
Wholesale Price:39.75 (I saved about $12 by being a wholesale member)
Let me tell you how this oil was unavailable for three years and became available in January of this year. You should have seen how fast I rushed to the website to place it in my ER order. Why? It is the ultimate skin health supporter. I have flare-ups sometimes and this does the job. I just add a little bit to my moisturizer and apply to my skin. It is very calming physically and emotionally. It is the ultimate weapon for a chaotic environment. Think of Daycare, Classrooms, Group Homes and such, where order can be used. It is relaxing and can help you wind down from a stressful day.
Thieves laundry Soap: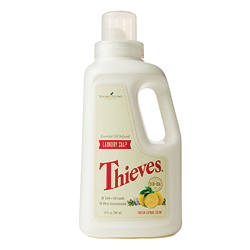 Retail Price:37.83
Wholesale Price:28:75 (saved about $10):
You are probably wondering why I am buying laundry detergent for that amount. Think in the lines of "chemical-free", "synthetic residue-free", "allergen-free". Yeah.... for someone like me that has suffered from chemical-laden products, I appreciate products like these. This product is plant-based and gently washes your clothes. It is infused with essential oils to leave your clothes fresh and clean. This is the only detergent that gets rid of the odor from my exercising clothes, and I don't break out from. It may seem expensive but it is so concentrated that it can be used 64 times. It comes in a 32 fl. Oz container.
Art Gentle Cleanser: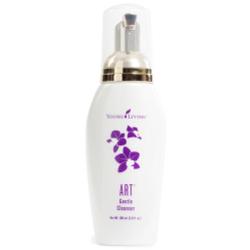 Retail Price:43.09
Wholesale Price:32.75 (saved about $10)
I have always been choosy about what I use on my face because my skin is sensitive. Moreover, my skin tone is seriously uneven. This cleanser has the most powerful skin tone-evening essential oils, like Lemon and Frankincense. It leaves the skin refreshed and balanced. I just love the long-term results it provides, which my skin needs. It is concentrated so a pump goes a long way. If you wear makeup, remove first with Grapeseed oil, if your skin is sensitive like mine. Some people use Coconut oil but I find that to be disturbing to my skin.
Lavender Volume Conditioner and Shampoo: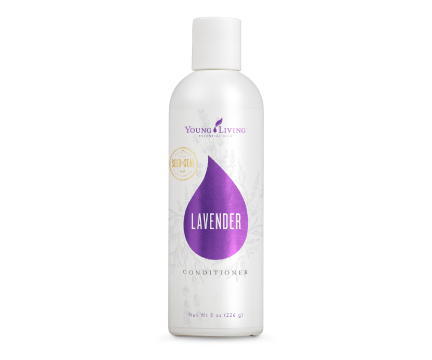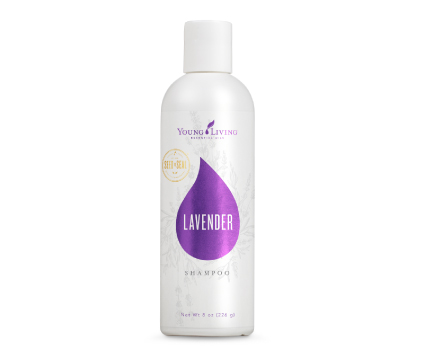 Retail Price:25.99
Wholesale Price:19.75 (saved about $7)
This is one of those special conditioners with hair growth-promoting oils and herbs. It has MSM and Horsetail, which contain Silica. Silica is the one single element that strengthens hair. My hair is fine and I can use anything that has strengthening properties. The conditioner is so light that it can be used daily. It is supposed to be rinsed out but I use it as leave-in (diluted to one part conditioner, three parts water), in my hair spritz. I try to use it daily to get the benefits of the Silica. The shampoo has the same key ingredients and it is sulfate-free.
Ningxia Red Combo Pack: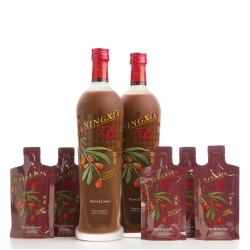 Retail Price:194.41
Wholesale Price:147.75 (saved about $47)
If you are busy with family and work, then you know you have to get your energy levels up. Ningxia Red supports your energy levels. I work the graveyard shift and am an athlete, in addition, I have a husband and two kids to tend to. I cannot to be sluggish and tired because I have stuff to do. This drink has helped maintain my high energy levels. It is also great for eye health and normal cellular function. In fact, its great for your overall health. Two to four ounces a day is all you need. They come in travel packs that you take with you, and bottles that you keep at home. It tastes fantastic! My family loves it!!!
Purification Essential Oil: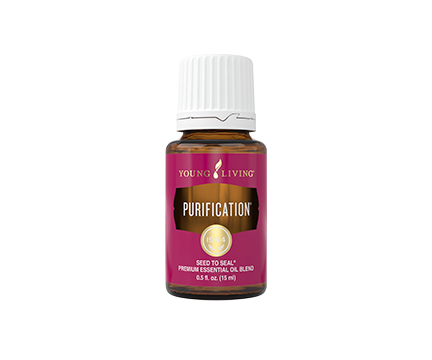 Retail Price:24.67
Wholesale Price:18.75 (saved about $6)
So, this blend of six different essential oils is called the ultimate weapon against odors. Think of smelly bathrooms, boys' shoes, gym bags, It can also be used as a bug repellent during the summer. I just mix a few drops of this with water, and spray away. You can actually spray it on yourself as a perfume. IT SMELLS DIVINE!!!!!
Tea Tree (Melaleuca Alternifolia):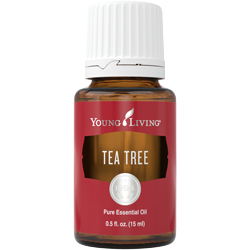 Retail Price:34.21
Wholesale Price:26.00 (saved about $8)
This oil has cleansing properties and so I use it for a lot of home-made stuff like hand soap in the bathroom, scalp/hair spritz to keep my ever sweating scalp (I am very active) germ-free, facial toner to keep my face acne-free. It is antibacterial so it can be used to support gum health, by gargling it diluted.
Those are what I got in January.
But...remember that I mentioned earlier that, you get free products once you reach a certain purchasing volume(PV). Well, I got essential oils/ blends for free in January. Woot Woot!!!! I always respond to the call of "free" when I hear one. I made sure I reached the maximum purchasing volume to snatch some expensive essential oils and blends like Helichrysum and Joy. Their whole sale prices are $85 and $41.75 respectively. I also got Citrus Fresh(7.25), Basil (10.75) and Eucalyptus Globulus(14.50). So I got $159 worth of free products!!!!!!! Amazeballs!
Check out my video to see how I benefit from the oils 1 got for free.



Till next time, be wise, take care of you!
Disclaimer Medical Disclaimer:The information contained on this website is not meant to diagnose, treat, cure, or prevent any disease. The information represents what I, an Independent Distributor of Young Living Essential Oils, have chosen to do to take charge of my own personal health and that of my family. Statements on this website have not been evaluated by the Food and Drug Administration. Products on this site are not intended to diagnose, treat, cure or prevent any disease. If you are pregnant, nursing, taking medication, or have a medical condition, consult your physician before using these products.Information found on this site is meant for educational and informational purposes only, and to motivate you to make your own health care and dietary decisions based upon your own research and in partnership with your health care provider. It should not be relied upon to determine dietary changes, a medical diagnosis or courses of treatment.Marketing Disclaimer:Through the use of affiliate links on this site, we may collect fees from purchases made.Young Living Member number
2302460
Thanks for reading this post. We hope you enjoyed it. If you have any questions, please contact us at coilybella@coilybella.com.