I
In a recent
POST
, I shared some of the essential oils I add to my Clay for the purpose of cleansing my scalp and hair.
To avoid exhausting your attention, I will exercise some brevity by posting about each oil one at a time. The oil I am posting about today is
Ylang Ylang.
But first, let's briefly look at why we experience hair loss in the first place.
Causes of Hair Loss:
Female pattern baldness (androgenetic alopecia in women) is characterized by thinning on the top or the center of the head (Crown Area). Female hair loss is generally due to high levels of stress, hormone imbalance, thyroid conditions or toxic exposure. to chemicals in products and water. Hair loss can also result from daily styling processes.
The good news is with lifestyle changes to reduce stress, dietary improvements and proper hair care regimen can improve hair growth fast.
Let's start with Dietary Improvement:
TOP FOODS TO AVOID
:
Caffeine:
May the Lord help me with this one!!! I drink a cup of Coffee at least four times a week because I work the night shift but I was advised by a coworker to eat Green Apples that provide twice as much energy as coffee does. So I am beginning a challenge to not drink coffee for the next three weeks. I heard that if you practice a habit for 21 days, it becomes a lifestyle, so let's see how that goes. The reason Caffeine should be eliminated is because it can cause dehydration, hormone imbalance and production of DHT. DHT is a male androgen hormone that causes follicles to shrink resulting in a shorter lifespan and decrease hair production. Normally after hairs fall out another hair starts to grow from this same follicle, but if DHT is high hair growth decreases.
Hydrogenated fats:
Have been shown to increase inflammation and production of DHT which can cause hair loss. Stay away from all vegetable oil, corn oil, and soybean oil.
Sugar: can imbalance hormones, increases DHT, and causes inflammation leading to hair loss.
Processed foods: Contain chemicals that can disrupt hormone balance.
Alcohol: Can increase inflammation and and cause liver toxicity leading to hair loss.




TOP FOODS FOR HAIR LOSS
Organic foods:These foods are free of chemicals. Chemicals can act as endocrine disrupters interfering with hair growth.
Pumpkin seeds: full of zinc which is necessary for hair health and also blocks DHT formation
Wild-caught fish: high in omega-3 fats supports hair growth and thickening.
Green tea: Helps promote detoxification and contains antioxidants that hair growth. I guess I will be replacing my coffee with Green Tea.
Super seeds: Chia, flax, and hemp seeds are high in fiber and healthy fats that can thicken hair. I already try to add these to my Yogurt and Oatmeal
I buy this from Whole FOODS and it is has Flax seeds, delicious too!!! There are others with Chia seeds as well.I usually mix Lentil Hummus with chopped carrots and celery and salmon for a nice tasty satisfying, protein-chocful lunch. You should try it.
NATURAL PRODUCTS FOR THICKENING HAIR
Aloe Vera Juice:It naturally thickens the hair and balances the pH of scalp and hair. Read more
HERE
Essential Oils:
My favorite.....Hehe...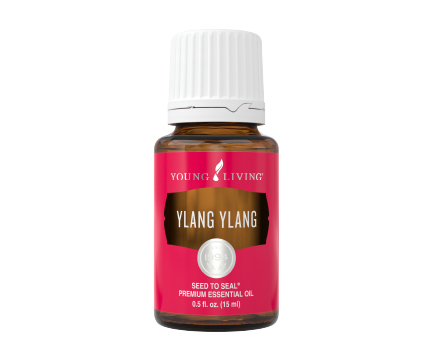 Ylang-Ylang essential oil
can drastically improve the condition of your hair, particularly in the areas of hair and scalp dryness, brittle hair and hair loss. Often called the "Flower of Flowers",
pure therapeutic-grade Ylang-Ylang essential oil
will stimulate the skin that controls
sebum
secretion for a healthier scalp and better hair health. So Ylang Ylang, for the purpose of healthy scalp and hair, will support your exocrine glands (located in the skin: found mostly on face and scalp) to secrete
Sebum
, in an effort to moisturize and waterproof your hair.
How you can use Ylang Ylang in your Hair Care Routine.
Hot Oil Treatment: Mix a few drops of Ylang-Ylang with three tablespoons of Hot Coconut oil. (Use a double boiler to heat the Coconut Oil), and apply to your hair just as you would any other hot oil treatment. Do this once each week for thirty minutes, wrapping a towel around your head to get the full benefits of this amazing oil. Then rinse it out. You can also add Ylang Ylang to your Deep Conditioner.
Scalp Massage: Mix Ylang-Ylang essential air with your choice of carrier oil for the perfect scalp massage oil. Massage this natural hair loss treatment into the scalp. You can rinse it out in the morning or leave for a week, if you regularly wash your hair weekly. Other essential oils can be added to Ylang Ylang but the main focus today is Ylang Ylang.
Shampoo Additive: Add several drops of Ylang-Ylang essential oil to your shampoo for a healthy addition to your hair care regimen. I, particularly, do not care for any shampoo as it hates my hair. I use clay, like I shared in
my last post
Hair Rinse: You can add Ylang-Ylang essential oil to a spray bottle of warm water for an excellent hair rinse product that can be used any time. You can also add it to your daily hair spritz. Add Aloe Vera juice to that, for added benefits of balancing your scalp and hair pH, and sealing your hair cuticles.
Other Benefits of Ylang Ylang:
While Ylang-Ylang essential oil is excellent for your hair, it is also very fragrant and calming to your senses. It is excellent for emotional balance, which is perfect for relieving the types of mental stress and anxiety that could be contributing to your hair loss.
PLEASE READ MORE ON THE MANY USES OF YLANG YLANG HERE
Where to buy:
First of all, there are so many essential oils out there but don't just go for any kind. Buy Therapeutic -grade essential oils that are unadulterated and will truly support your systems. I buy mine from
Young Living
Stay tuned for MORE Integumentary and Circulatory systems- supporting Essential Oils for Hair and Scalp Health.
Later!!!!
Disclaimer Medical Disclaimer: The information contained on this website is not meant to diagnose, treat, cure, or prevent any disease. The information represents what I, an Independent Distributor of Young Living Essential Oils, have chosen to do to take charge of my own personal health and that of my family. Statements on this website have not been evaluated by the Food and Drug Administration. Products on this site are not intended to diagnose, treat, cure or prevent any disease. If you are pregnant, nursing, taking medication, or have a medical condition, consult your physician before using these products. Information found on this site is meant for educational and informational purposes only, and to motivate you to make your own health care and dietary decisions based upon your own research and in partnership with your health care provider. It should not be relied upon to determine dietary changes, a medical diagnosis or courses of treatment.Marketing Disclaimer:
Young Living Member number
2302460
Thanks for reading this post. We hope you enjoyed it. If you have any questions, please contact us at coilybella@coilybella.com.